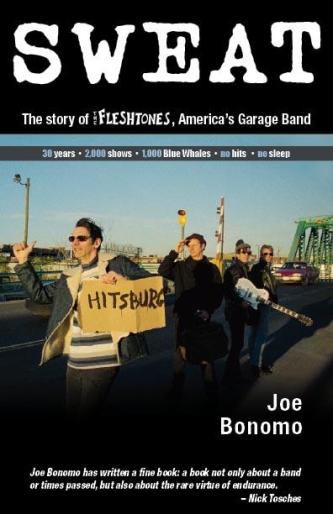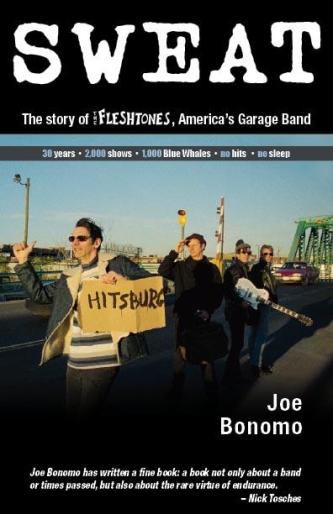 Il est beaucoup question des Fleshtones depuis quelque temps. Et c'est très bien.
Les raisons : la série de concert au Plan en avril dernier et la sortie du DVD "Brooklin à Paris". Pas moins de 7 (sept -ça classe !) caméras installées en octobre 2006 à la Maroquinerie pour un concert du gang nouillorquais.
Gang dont on ne refera pas l'histoire, ni la bio. Surtout qu'elle vient de sortir et que c'est même assez bien fait ("Sweat" The Story Of The Fleshtones, America's Garage Band", Joe Bonomo).
Tout ça, histoire de fêter les 30 ans du groupe.
C'est aussi la raison de cette note. Fêter la 3ème décennie du groupe. Avec un peu de retard certes, mais c'est le genre de la maison.
Du coup, une petite vidéo filmée en 1993 sur le plateau de "Nulle Part Ailleurs". Le morceau c'est "Take A Walk With The Fleshtones", titre phare du CD "Forever Fleshtones" (1993) produit par Peter Buck (R.E.M.) aux John Keene's Studios, Athens, Georgie. Pas la peine de se demander pourquoi !
A la fin DeCaunes est quand même un petit chouille coincé. Car, quoiqu'il en dise, il a été légèrement surpris et dépassé par le final du groupe. Et non seulement ça se voit, mais ça s'entend au bredouillis.
Dommage : on ne voit pas Philippe Gildas qui, comme toujours dans ce genre d'évènements, se marrait comme un bossu.
Ouèche !
Prof.
PS : matez un peu comment est filmé Ken Fox à – 2'42 et ne ratez pas le coup du micro de Zaremba à – 1'15, classique, mais ça lui va comme un gant !