SoPHie Lo
Fév 4th, 2018 | By
Professor
| Category:
DeRNièReMeNT
,
GRaVeYaRD SToMP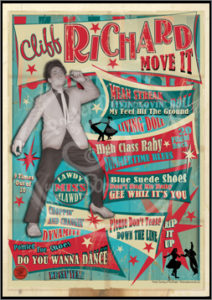 J'ai appris incidemment et avec stupeur le décès, survenu le 17 janvier (*) de Sophie Lo, une graphiste dont les thèmes tournaient autour de ce que nous aimons tous : The Cramps, Fats Domino, Billy Lee Riley, Hunter Thompson, Chuck Willis, Johnny Thunders, Chuck Berry, Charles Bukowski, The Senders, William Burroughs et bien d'autres…
Voici une partie de son travail artistique :
– quatre vidéos dont elle a conçu et réalisé les visuels pour les Senders, groupe new yorkais – Philippe Marcade en était le chanteur –
– et un petit diaporama reprenant quelques-uns de ses célèbres posters.
Pour en savoir plus sur Sophie Lo encore deux liens : le premier ici même pour son expo chez Rough Trade et le second vers son site officiel.
Prof.
(*) (merci Danielle Charette)