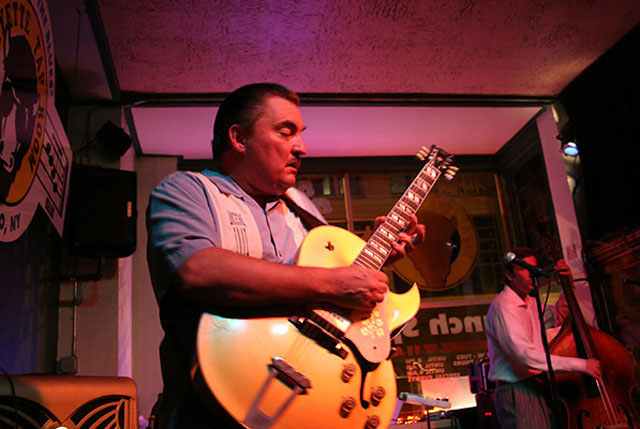 Ce qui m'a le plus surpris chez Charlie Baty, c'est sa connaissance du jazz dans notre beau pays. Projeter de venir à Samois dès que possible, ça en dit long.
Mais sûr : pas besoin de se gratter la coloquinte pendant six mois pour comprendre qu'il est sympa, en plus d'être un immense guitariste.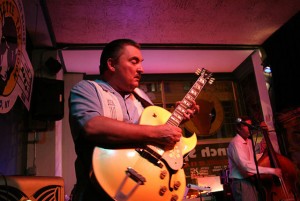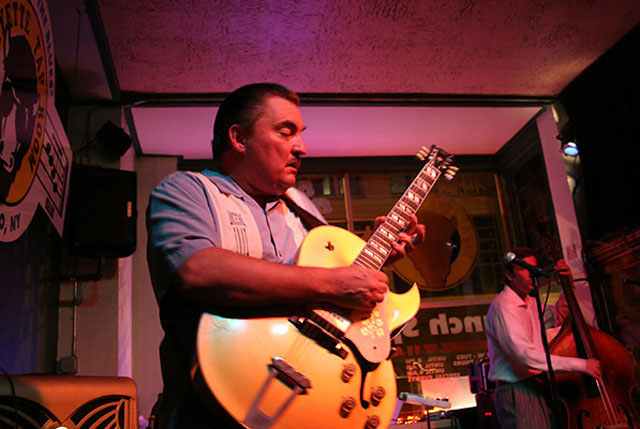 D'abord il a accepté l'interview sans sourciller, me remontant presque les bretelles parce que l'un de ses mêles ne m'était pas arrivé. Anecdotique.
Ensuite, il s'accoquine avec John Hammond et joue sur trois albums du Jr. : "Got Love If You Want It", "Trouble No More" et "Long As I Have You". Pas beaucoup, mais pas des moindres, ont eu ce rare privilège.
Et encore, ce premier riff en intro du 1er LP . "T.V. Crazy". Classique mais classieux. Pas de frisottis, pas de bigoudis. Direct dans le sujet. Ça roule, ça déboule, ça se déroule tout seul. Ça coule de source. Ça se cale dans le binaire comme pas deux. Toute la suite discographique est à l'avenant : une pétaudière blouze'n'roll. Imparable.
Enfin, il y a ces instrumentaux, et leurs catalogues de citations et de trouvailles, qui font ma joie : "Wildcatin'", "Jump' Start", etc…. Avec une tendresse particulière pour "Bayview Jump", (que j'aurai bien vu dans la BO de "Ratatouille" – la scène de cavalcade dans les égouts-). Instrumentaux qui tous auraient pu se caler sur la bande de "Three Little Bops". Cochon qui s'en dédit ! Passons !
Mais là où son truc est blindé, c'est qu'il n'y a pas une note plus haute que l'autre. C'en est éblouissant de technique, lumineux. Sans pyrotechnique. DE NOS JOURS !!
En trois mots : une force tranquille.
Professor BeeB HôPô
PS : vous avez remarqué comme il ressemble à un gitan de cheu nous….
PS 2 : La page Facebook de Charly

Les questions et les réponses – 2ème partie –
18) Your ten best songs:
"Juke", "Shine", "Sheik of Araby", "Cherokee", "Ornithology", "J'Attendrai", "Deux Billets"…
19) Your ten best songwriters:
George Gershwin", Cole Porter, Django Reinhardt, Victor Young, Rodgers & Hart…
20) Your ten greatest singers :
Ella Fitzgerald, Anita O'Day, Jimmy Rushing …
21) Your favourite hobbies:
Golf, sudoku, cooking, playing guitar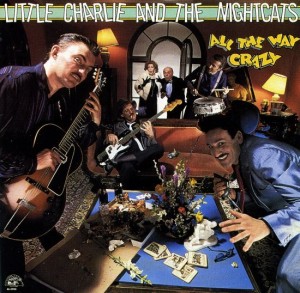 22) How did you learn music and learn guitar:
Self taught and still learning
23) Your greatest musical influences:
Charlie Christian, Django Reinhardt, Robert Jr. Lockwood, Barney Kessel, Art Tatum, Charlie Parker
24) Four or five words to describe your personality:
Persistent, thrifty, reticent, orderly, thorough
25) Who's the greatest band (except your) ?
Old bands: Hot Club Quintet of France; New band – Fabulous Thunderbirds
26) Your greatest satisfaction (in career and/or life)?
To play a perfect guitar solo, to make people happy with my music
29) If everything could be replay, what will you not doing again?
I can't imagine !
30) Your best masterwork in art (pictures, paintings, sculptures, etc.) –
Only my guitar playing !
31) Are you planning to come in France?
I think I will come as a tourist in 2008. I would love to go to Samois/Seine Festival, and see Bireli Lagrene and Angelo Debarre perform in France. I also miss the south coast and would love to see Nice again, and of course return to Paris.