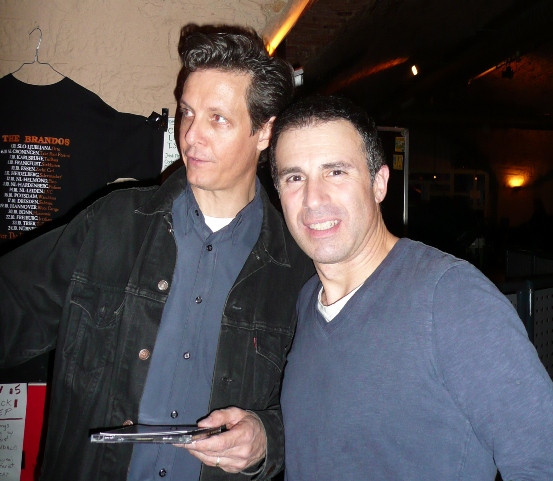 THe BRaNDoS – THe SoLuTioN – LiVe iN FReiSBuRG – oCT 22nd 2007 –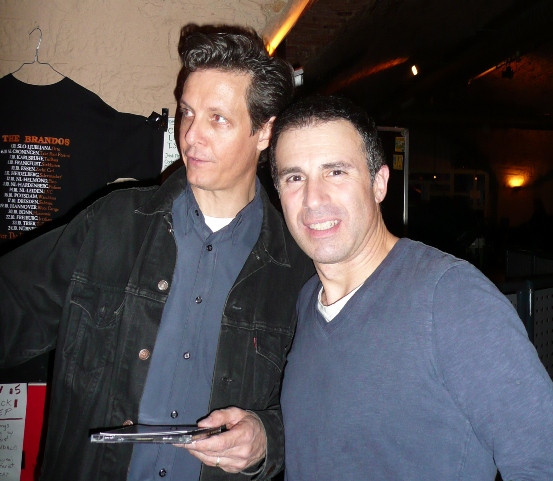 Encore une vidéo des Brandos. Oui, mais c'est ma dernière vidéo complète du groupe lorsque je suis allé les voir en Allemagne.
Le morceau : "The Solution" !
Tourné le 22 octobre 2007 lors du concert au Jazzhaus de Freiburg.
Le même jour que "The Siege".
Comme toujours avec les Brandos, ça fout des frissons tout partout tellement c'est beau, tellement c'est poignant, tellement c'est sincère. Tellement c'est désespéré.
Et, believe it or not, j'ai retrouvé ce film aujourd'hui, purement par hasard, sur un disque dur que je croyais à jamais endommagé. Pensant qu'il était foutu, je m'apprêtais à le détruire…voire le balancer. Le pire, c'est qu'il recèle encore pas mal de petites choses sur le groupe (et pas seulement), dont une série de photos (120 dont 90 sont utilisables et présentables) pas piquée des vers et que je suis entrain de finir de trier pour un diaporama brandosien de derrière les fagots que je mettrais en ligne sous peu.
Ouèche ….
Prof.


You can't hide any longer / What he's doin' to you
It's no secret anymore / What he's puttin' you trough
Between a daddy and his daughter / Love should be strong
But he's twisted it into / Somethin' so very wrong
Chorus:
Baby we're so young / But I don't care
Gonna take you / Far away from here
Gonna mary you down / In Mexico way
Your nightmare's / Gonna end today
Baby we're so young / But I don't care
Got to get you / Out of there
My whole life's ahead / Of me it's true
But I'm willin' to cast / My whole lot with you
At seventeen / I'm far from being a man
But desperate times / They call for desperate plans
Chorus
And when we get back / You're gonna be mine
And your dad will have to reckon / With me this time
I may be just a boy / But my hands ain't tied
Gonna keep my baby / Safe from you at night
Chorus