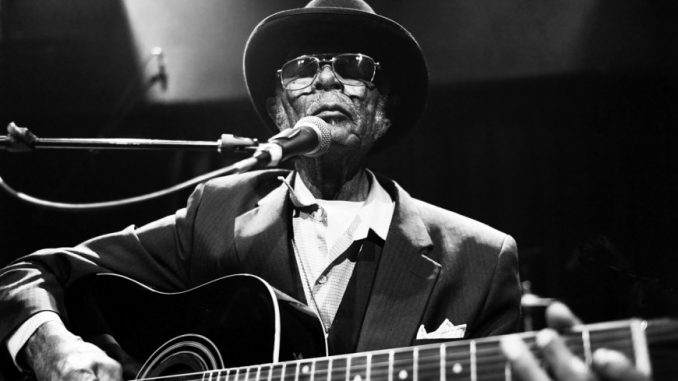 Robert "Wolfman" Belfour
(11 septembre 1940 – 24 février 2015)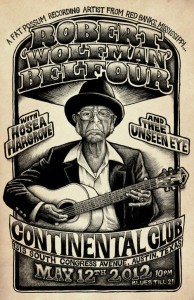 The Memphis Commercial Appeal reports that he died at his home on the morning of February 24. His death was first announced by the Memphis Blues Society. His cause of death has not yet been made public.
Although a blues legend, Belfour's style was different to many of his contemporaries, his background was not in delta blues but in Mississippi Hill Country traditions. Bruce Watson of Fat Possum, a blues label in Mississippi told the Commercial Appeal, "He was the last guy who was playing that style who could really pull it off. He was totally connected to it." Belfour, who was taught guitar by his father, was influenced by greats such as John Lee Hooker and Lightin' Hopkins.
He moved from his home in Mississippi to Memphis when he got married in 1959, he would work in construction until he got his break in the 1980s. It was during that decade when Belfour broke out his guitar and began performing in clubs along Beale Street in Memphis.
From there he guested on a number of albums from local blues legends. It was after that when he got connected to Fat Possum Records who put out his debut album in 2000, What's Wrong With You.
His last album, Pushin' My Luck, was released in 2003. It was received positively. One reviewer compared Belfour's intensity to John Lee Hooker and his drawl to Lightin' Hopkins.
He was a widower. The Memphis Blues Society is soliciting donations to give Belfour a proper burial, you can donate here. In December 2014, the Clarion-Ledger reported that Belfour was named as one of the benefactors from the Music Maker Relief Foundation, a group that financially supports musicians who have fallen on hard times.
(Article publié sur le site : Heavy)