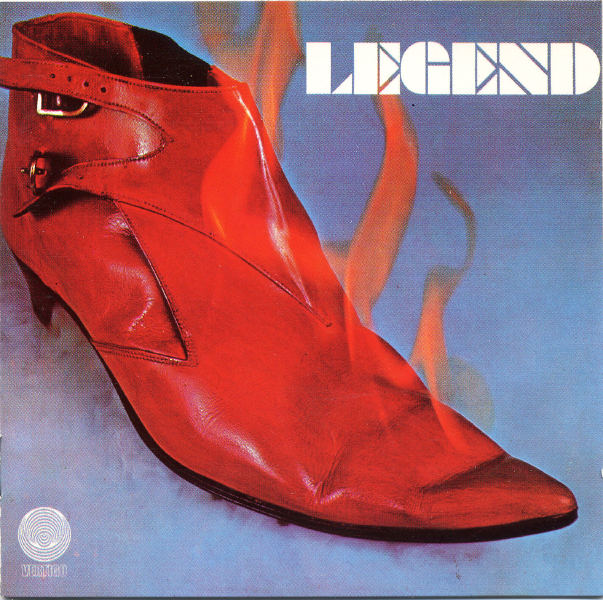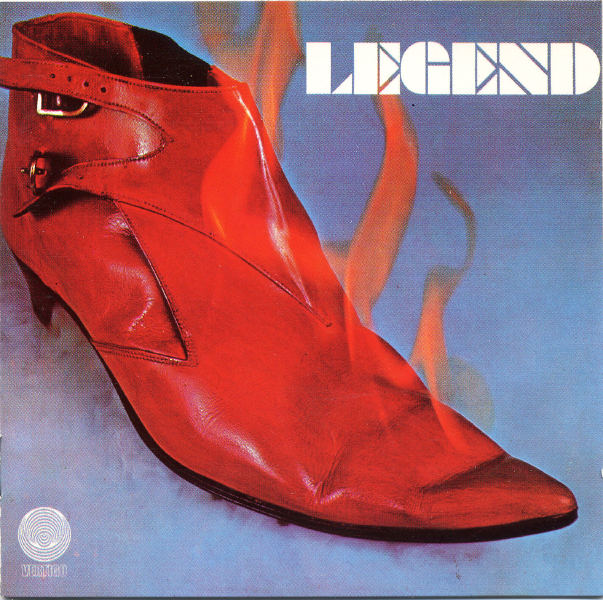 Voici le texte intégral des notes intérieures, écrite par Chris Welch, pour la réédition de "LEGEND" (le deuxième album de Legend et leur premier pour Vertigo). Pour mémoire, Legend est l'un des groupes fondateurs du pub-rock britannique, le premier à sortir des cuves de Southern-On-Sea ouvrant ainsi la voie à Lee Brillaud et Dr. Feelgood. Le leader de Legend n'est autre que Mickey Jupp, musicien, parolier, compositeur, guitariste souvent appelé le "Chuck Berry" britannique. C'est dire !
Bop-Pills (All You Need Is Bop) a réussi à obtenir l'autorisation de Chris Welch, l'une des grandes plumes rock de feu le "Melody Maker" et auteur de passionnantes biographies – certaines très fouillées consacrées à Eric Clapton et Cream -, de reproduire ici ses notes de pochette pour la réédition CD (Répertoire REPUK 1064) à 2500 exemplaires du Lp "Legend" (aka The Red boot)]. Le tout est donc publié avec l'aimable autorisation de Repertoire Records et de Chris Welch que nous remercions très vivement.

Mickey Jupp is an enduring British musical institution. Know affectionately as the "White Chuck Berry", he has fought long and hard to keep alive the spirit of traditional rock and roll. His band Legend, formed during the 70s, was championned by the late DJ John Peel and beloved of pub rock fans.
Mickey Jupp (born March, 1944) is a singer, pianist and composer, who grew up in Southend-on-Sea, Essex. The seaside resort was home to funfairs, clubs, pubs and Teddy Boys during the 1950s and porved a fertile breeding ground for English style rock'n'roll. Mickey began performing in 1963 with The Orioles, a pionneering British R&B group. Their line up include Dougie Sheldrake (guitar) Ada Baggerly (bass) and Tony Diamond (drums). They built up a fanatical following at Southern Clubs such as The Shades and The Cricketers, playing standards like "Brand New Cadillac" and "Money". They toured with The Hollies, The Tremoloes, and Dave, Dee, Dozy, Beaky, Mick and Tich, but were unable to secure a record contract. The final version of The Orioles included Mo Witham and Bob Scanling (guitars), John Bobin (bass) and Bob Clouter (drums) who replaced Tony Diamon in 1964.
The Orioles broke up in 1965 after "Juppy", as he was invariably called, endured some personnal problems (he served a term of imprisonment). He returned to Southend three years later and put together his next band Legend, a musical project that eventually comprised mostly formet members of The Orioles.
The first version of Legend, formed in 1968, comprised Mickey Jupp (vocals, piano, guitar) together with Chris East (vocal, harmonica, 12 string guitar, Steve Geere (string bass and vovals) and Nigel Dunbar (drums). This line up recorded an eponymous tittled album Legend for Bell Records in one eight hour session that featured acoustic blues songs like "National Gas" and "Twenty Carat Rocker".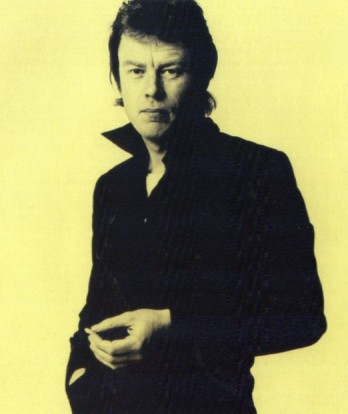 However, they must have been under some pressure, because after just one gig at Staines, Middlesex, the group abruptly broke up. As the album was due to release, Jupp put together anotherLegend, this time recuiting his old Orioles mates Mo Witham and John Bobin, together with Bill Fifield (drums). This line up formed in April 1969, endured for a futher two years and made a second album also called Legend for the Vertigo Label and released in 1971. Tony Visconti, who had worked with David Bowie and Marc Bolan, produced the record featured on this Repertoire CD.
When Fifield left Legend in 1971, he would join Bolan's T.Rex under the name of Bill Legend. Ex drummer Bob Clouter would replace him in the Jupp band. During Clouter period they recorded a third album MOONSHINE that yielded the track Life, which surprisingly became a hit in Italy.
Legend eagerly set off an an Italian tour to exploited the hit single. Unfortunately, the group found themselves caught up in various financial rip offs and the whole adventure proved a disaster. As the result group which meanwhile had recruited yet another drummer, Barney James broke up on their return home from the ill-fated trip in1972. Inthe aftermath, their guitarist Mo Witham became a session player and toured with the Suzi Quatro band in the 1980s.
Mickey Jupp retired from the scene for a couple of years, bruised by his experience. But the lure of rock'n'roll was too strong. Encouraged by Lee Brilleaux of Dr.Feelgood, he got back into performing and put a new band together in 1975. He began playing gigs in London on the famed Pub Rock circuit, which were widely reported in the music press. Although such bands as Ducks Deluxe, Bees Make Honey and Brinsley Schwarz dominated the scene, Mickey Jupp enjoyed mythical status because of his roots in Southend, where many local bands were now gaining national attention. Juppy was the champion of grass roots rock'n'roll and R&B at a time when many thought it was being ignored amidst the Seventies clamour for so-called Progressive and even Glam Rock.
In 1978 he recorded a solo single for Arista called "Nature's Radio", which led to a contract with Stiff Records. That same year he released an album called JUPPANISE (Stiff) produced by Nick Lowe ans a single appropriately called "Old Rock'n'Roller". He later released singles for Chrysalis and A&M. However, chart success continued to elude him and he spent the next two decades touring and playing his favourite kind of music. Other artists – notably Dave Edmunds, Nick Lowe and the Hamsters – have recorded several of Jupp' songs.
LEGEND features Juppy alongside Mo Witham, John Bobin and Bill Fifield and includes a dozen of original lively compositions, often with an ironic flavour like "Cheque Book" and "Hole In My Pockets". Among the four bonus tracks is Life the song that was a hit in Italy and nearly transformed their fortunes. Alas, they were never destined to be superstars, but at least in the annals of down home, greasy rock'n'roll, they have now become legends.
Chris WELCH, London England, March 2005