Bobby Keys
(18 décembre 1943 – 2 décembre 2014)
Si l'on songe que Bobby Keys est né près de Lubbock, ville qui a vu naître et vivre un certain Buddy Holly, si l'on songe qu'ils se connaissaient bien et si l'on songe qu'il est né le même jour que l'indestructible Keith Richards, alors pas de doute possible : cet homme-là était pour faire du rock. Donc rien d'étonnant à ce qu'il joue surtout avec les Stones car n'oublions pas que ceux-ci avaient fait une version marquante de Not Fade Away reprise du morceau du binoclar texan qui axe sa composition sur le "Bo Diddley's Beat", lequel Bo Diddley est aussi une influence marquante du quintet briton.
Et Bobby Keys de jouer aussi pour des gens comme : les Who, Eric Clapton, Brabra Streisand, Georges Harrison, B.B. King et bien sûr les Stones qui l'embauchent pour le solo de Live With Me sur l'album Let It Bleed. Puis surtout pour ceux de Brown Sugar et, bien sûr, Can't You Hear Me Knocking.
Notons que c'est lors des séances de The Original Delanney & Bonnie & Friends (juillet 1969) qu'il est repéré par Jagger et sa bande.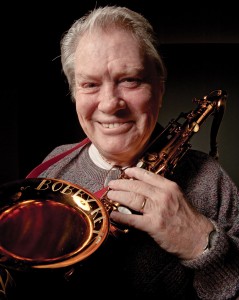 En guise d'hommage, voici les 10 meilleures contributions de Bobby Keys aux Rolling Stones, liste établie par le blog ULTIMATE CLASSICROCK,

10) "Casino Boogie" – (Exile on Main St.) – 1972 –
Enregistrer