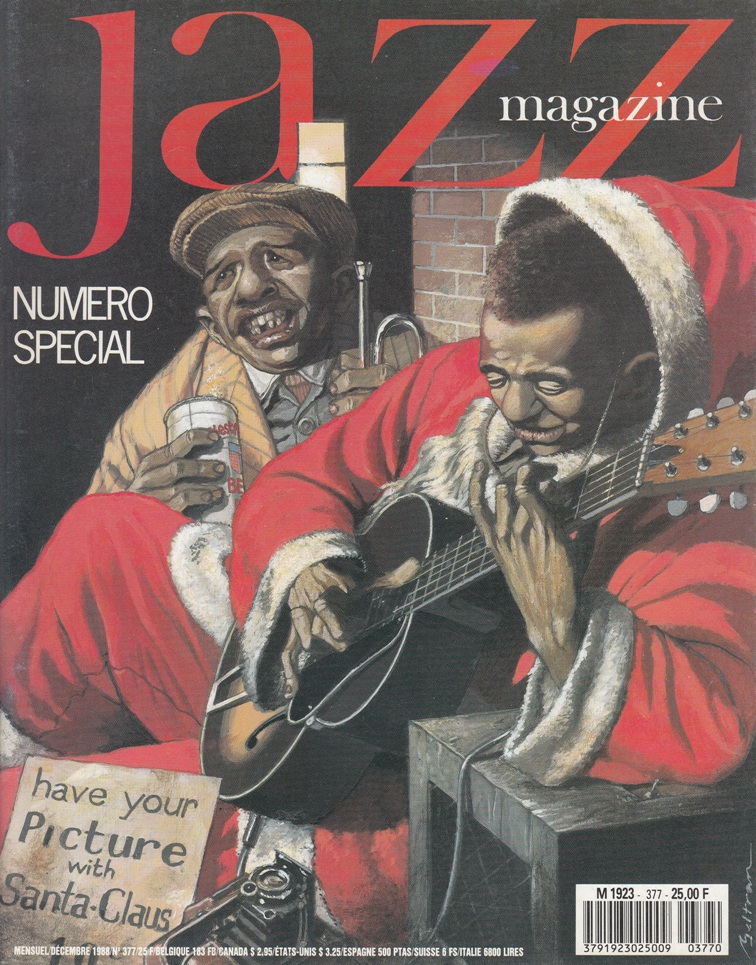 XMaS RaDiO THe BiG BeeB – SLeiGHT ReTuRN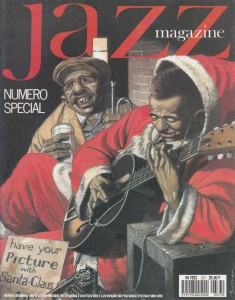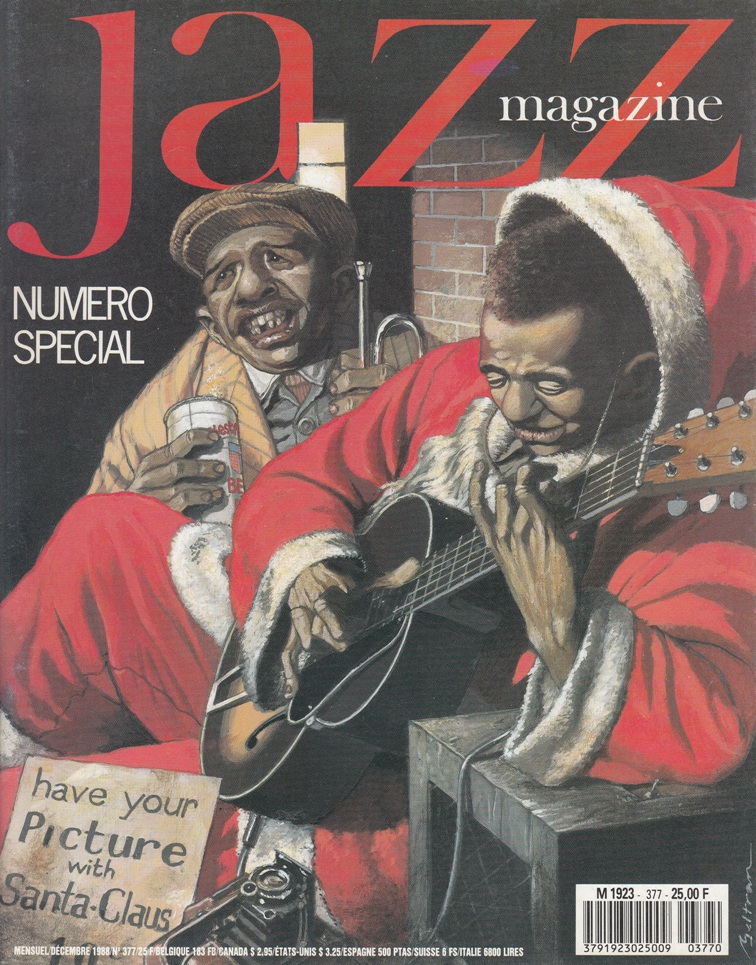 Programmation XMas Radio plus éclectique y'a pas ! Même dans nos rêves les plus fous on n'osait y songer. Que l'on en juge :
The Waitress, JD McPherson, The Supremes, Ray Stevens, The Temptations, Clarence Carter, The Tractors, Louis Armstrong, Bing Crosby,Albert King, The Kinks, Canned Heat, Riff Raff, Fast Eddie, Jim Reeves, Bob Atcher and The Dinning Sisters, The Brian Setzer Orchestra,Yellowman, Tommy Roe, My Chemical Romance, Fats Domino, Coldplay, Rosemary Clooney, Tammy Winette, The Fabulous Thunderbirds,The Miracle, Bobby B Sox and The Blue Jeans, The Moonglows, Nick Lowe, Diana Krall, Charlie Parker, The Andrews Sisters, Stan Freberg, Red River Reindeer, etc …..
Sur ce, un Soyeux Jouyèle 2014.
Ouèche !
Professor BeeB HôPô

PS : la couverture de Jazz Magazine utilisée pour cette XMas Radio a été dessinée par Fred Beltran, dessinateur-infographiste bien connu pour ses œuvres diverses ("Le Ventre du Minotaure", "Mégalex", "Les Technopères". Et, "Pin Up Girls", interdit aux U.S.A.). Réalisé pour le numéro 377 -décembre 1988 -, ce collector caractérisé a été retrouvé lors d'une fouille des fouilles prézidantielles. Il est publié avec l'accord de Fred Beltran, qui est aussi le célèbre guitariste des fameux Washington Dead Cats et du cultissime Lord Fester Combo. Merci à lui !