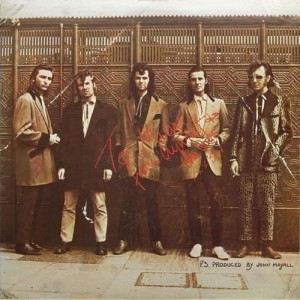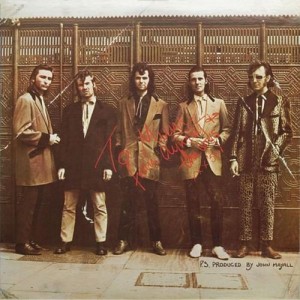 PlayList hiver 2015 : Alabama 3, MC.5, Jeff Beck, Ray Manzareck, Peter Green, London Cowboys, Tav Falco, William Ferris, Steve Earle, Chicken Shack, Seaside Steve, Pike Cavalero and The Gentle Bandoleros, Muddy Waters, Hawkwind, Johnny and The Hurricanes, Karen Dalton, John Paul Hammond, Elvis Presley. Mais aussi Johnny "Guitar" Watson, Finlay Quaye, Jeff Beck, Pamela DesBarres, Tharheel Slim, Sam The Sham, Aynsley Dunbar Retaliation, Gene Vincent, Little Bob, Lou Reed, Nile Rodgers, Johnny Cash, Jimmy Thackery and The Drivers, The Sonics et Finlay Quaye, etc ….


PlayList hiver 2015
UN MORCEAU PAR ALBUM
LES POCHETTES DES ALBUMS

BABILLARDS
Et bien sûr : Radio BeeB HôPô

MODE D'EMPLOI (*)
Pour ceux (ou celles) qui auraient des réticences avec cette plateforme (10plombes), voici quelques astuces pour envisager la chose sous un autre angle et s'éviter d'affreuses angoisses affreusement angoissantes.
1) Sachez que tant que vous ne serez pas inscrit sur 10zeures, c'est pas la peine d'insister : vous verrez votre temps d'écoute limité à 30″ par morceau. Donc, il faut s'inscrire.
2) Pour s'inscrire, une adresse mêle (n'importe laquelle) et un mot de passe (avec des caractères insolites de préférence) suffisent. Attention : inscrit ne veut pas dire abonné.
3) Arrive l'épineux problème des pubs. Car, il y en a. Un max. Pour le contourner, il existe des bloqueurs de pubs très (et des fois trop) efficaces. Il suffit de chercher sur l'Internet. En général ces bloqueurs viennent se placer dans votre navigateur et ne sont actifs que dans ce navigateur. D'ailleurs la plupart des navigateurs en proposent.
4) Si vous voulez écoutez nos playlists sans rester sur le site, vous passer la souris ou le doigt sur la fenêtre dans le lecteur. Une flèche apparait dans le coin supérieur. Cliquez sur cette flèche et le lecteur se détache du site. Vous pouvez donc écoutez de la super musique tout en naviguant ailleurs. Mais c'est dommage, pas vrai ? Attention : dès que vous vous déconnectez, tout s'arrête. Normal.
5) Avec l'Internet dans votre voiture et un abonnement Deezer, il est possible d'écouter nos playlists en roulant. Voir ici. So let's cruise !
Voilà, c'est simple comme bonjour ou bête comme chou. Tout dépend si vous habitez Paris ou Bruxelles. Ou si vous préférez la Noiraude de Normandie à la Bleue de Belgique.
En tous cas, ça prend pas plus de 5 minutes et la qualité est, compte tenu du prix (!), très correcte.
On a vu bien pire. Sur TonTube, tiens, comme ça, au hasard.