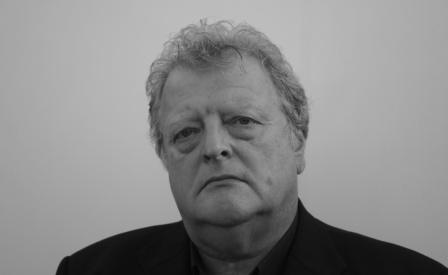 Mick aBRaHaMS 2/2 – Interview
Mick Abrahams s'est prêté de bonne grâce au questionnaire. Ses réponses sont assez concises, voire lapidaires, un brin laconiques. C'est le moins que l'on puisse dire. Il a aussi un humour assez dévastateur.
Force est de constater qu'il est toujours fidèle à sa ligne de conduite, c'est rare dans ce boulot, ça mérite d'être souligné. Un peu comme les Ramones l'ont été (dans un autre genre, il va sans dire !).
Mais, ce qui m'a le plus étonné, c'est de voir qu'il est assez branché "new techs". Or, je le croyais plus, disons, "intégriste" : la guitare, le jack et l'ampli, basta ! Dans le mur le Prof ! Tout faux !
C'est qu'il utilise abondamment le V-88 de Roland et même le Cyber Amp de Fender de façon
stakhanoviste. Tout comme Internet !
Ce qui change un tantinet de l'Eko 12 cordes (des fois dix, des fois neuf, selon l'humeur et les finances) dont il s'est servi sur « Dear Jill ».
N'est-il pas ?
Professor BeeB HôPô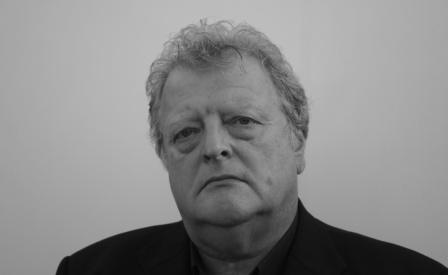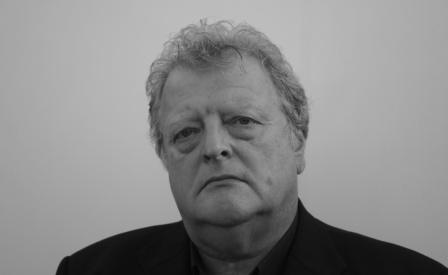 1) Your ten favourite guitar solos ?
(Vos dix solos de guitare préférés ?)
I don't have any particular favourites there are too many too even think about !
2) Most hated ten guitar solos:
(Les dix solos de guitare que vous détestez ?)
No comment
3) Favourites musical piece :
(Votre morceau favori ?)
Amazin Grace
4) Sound or noise you like best:
(Le son, le bruit que vous aimez ?)
Silence !
5) Sound or noise you hate the most:
(Le son, le bruit que vous détestez ?)
Noisy and unruly twats
6) Your first equipment :
Votre premier matériel ?
(par gain de temps d'un commun accord, Mick Abrahams et moi avons décidé de reprendre la liste qu'il a établie sur son site
Over the years I've probably used about every amp on the planet. I've tried to put them in some kind of chronological order.
– 1953. Found out how to plug guitar into the back of the family radio! I seem to remember it was a valve model Bush radio that took around 3-4 minutes to warm up! After blowing it up at least twice, I was banned from using it !
– 1955. Elpico 4Watt Yes! 4 whole watts! it had a 6inch speaker but it was amazing for the time!
– 1956. Selmer Truvoice 10 watt. Heaven!.
– 1959.Watkins Dominator. The one with that funny triangular shape. Shared between me and the bass player! (well, we were hard up!) .
– 1962. Burns 30 watt. Can't remember the model but it had an odd convex front and it was one of the first transistor amps that Jim Burns ever made. Also it was the famous amp that nearly electrocuted me!!
– 1963. Vox A.C.30 the old stalwart.
– 1966. Fender Bassman 50 watt . The one with the separate head & cabinet.
– 1967. Fender 2×12 cabinet with Marshall 50 watt head. Marshall 8×10 cabinet with 50 watt head.
– 1970. Marshall 100 watt stack 2x4x12 cabinets. 1969. Marshall 100 heads x2 + 4x4x12 cabinets linked.(must have been where I first found the joys of mild tinnitus!)
– 1983. Yamaha 2x 12 combo.
– 1988..Marshall Plexiglass combo.
– 1989. Dean-Markley 40 watt combos linked x 2 + Alesis Quadreverb effects.
– 1993. Marshall Midi Preamp linked with Rocktron Intellifex Guitar effects processor.
– 1994. Marshall 8240 stereo chorus 80 watt combo.
– 1999. A.E.R. »Bingo » acoustic amp . Zoom Acoustic 504 Acoustic Guitar Processor.
– 2000. Marshall A.V.T. 275 150 Watt combo amp with built in digital effects.
– 2002 Fender Cyber De-Luxe again with built in digital effects but far more programmable and easier to control.
– 2002 Roland VG88 Guitar processor. I tend to use this only for recording and mixed with some straigh amp sounds it does a superb job and gives me a great range of stuff to work with.
– 2005 Boss GT8 Guitar processor. I use this piece of kit in tandem with my Fender Amp as I like a lot of the transparent effects mixed with the harder straight amp sounds. It is also useful for working in Europe as most of the time the promoters never seem to get the back line amps that are asked for ( tight gits !) so I can then use the GT8 plugged straight into the front or back of whatever amp I am given and I'm still able to get my own sounds as I have already pre-programmed them in advance !
For quite a lot of recording I now use use the Roland VS 2480 and it is absolutely brilliant. I've waited until Roland brought out this incredible piece of equipment and am truly chuffed to bits with it. A great song writing tool, and I can transfer any work over to other machines in virtually any format. As I still doing a considerable amount of Library music and film work I find it to be invaluable.I have recently added another stunning piece of kit to make life a bit easier and to further enhance and improve my recording set up. This is the MV 8000 and it is mind blowing ! The people at Roland are so highly innovative, it's frightening to imagine what they'll come up with next !! The folks here in the UK are extremely helpful and the technical support is second to none.
Thanks Roland, you're all jolly good geezers and geezeresses !!
7) Your equipment these days
(Votre matériel actuel ?)
Gordon Smith SG & a beat up Fender Squire for bottleneck
8 ) Your first guitar :
(Votre première guitare ?)
" …Can't remember" !
Cependant : elles sont presque toutes référencées sur son site.
– Piecowood nylon strung Spanish !?? (don't ask!) circa 1953.
– Arnold Hoyer archtop with pick up. (Circa 1955).
– Futurama 3 electric 3 p.u. model. (Circa 1958).
– Fender Stratocaster (Circa 1959).
– Gibson S.G. Standard 1963.
– Eko 12 string acoustic with pick up. ( this guitar was strung as a 9 or 10 string guitar and set for slide playing & open chord tuning ) 1966.
– 6 String Tenor Guitar no makers name. (I bought this beaten up old box in a junk shop in Brixton and whilst we were recording the « Getting to This » album, I wrote the short number « Long Bomb Blues » and for fun, include it in the album. I think the guitar got smashed shortly afterwards and rightly so!!)
– Danelectro electric 12 string weird shape like a lyre! 1969.
– Les Paul junior double cutaway. 1970.
– Gibson 335 P.90 P.U. model 1971.
– Yamaha S.G.2000.1979.
– Yamaha S.G.1500 1979.
– Yamaha M.S.G. (the best they ever made!) 1980.
– Gibson Artist Recording model. 1982.
– Fender Telecaster Scheckter model 1984.
– Yamaha S.G. 200 (a real plank but sounded really cool! ) 1988.
– Fender Strat de luxe plus 1990.
– Fender Stratocaster standard model 1992.
– Patrick Eggle New Yorker de luxe (signature model) 1994.
– Fender Squire Strat with Trilogy bridge 1996.
– Yamaha A.P.X. 4.electro acoustic.1996. Yamaha A.E.X. electro acoustic x 2 1998.
– Gordon-Smith S.G. double p.u. model with individual coil taps (signature model) 1998.
– Fret King Corona. New model by Trevor Wilkinson
-Tanglewood Electro Acoustic TW45 NSB (I used this on the last album and a few sessions and it sounds really sweet the pick up system is one of the best I've used so far.
That's about as many as I can remember, if I've left any out, let me know!
9) Guitars you own now :
(- Vos guitares actuelles ?)
Gordon Smith SG & a beat up Fender Squire for bottleneck 2 x Yamaha AEX 's and a Jumbo Tanglewood ! I play them I'm not a collector !
10) Favorite cussword:
(Votre juron, gros mot ou blasphème favori ?)
Every motherfuckin' one of them as long as they aint blasphemous
11) Best and worst memory as a musician:
(Vos souvenirs de musicien, le meilleur et/ou le pire ?)
Being one!
12) Man or/and woman to illustrate a bank note:
(Homme ou femme pour illustrer un nouveau billet de banque ?)
Me
13) Job you would have hate doin' the most
(Le métier que vous n'auriez pas aimé faire ?)
Being a toilet roll
14) Plant tree or/and animal you would like to be re incarnated in
(La plante, l'arbre ou l'animal dans lequel vous aimeriez être réincarné ?)
I don't believe in reincarnation.
15) If God exists what would you like to hear him say to you when you're dead:
(Si Dieu existe, qu'aimeriez-vous, après votre mort, l'entendre vous dire ?)
I know that God exists and I know that when I'm dead I'll be jamming some pretty cool stuff with him so what he says won't really matter because it will all be about love & peace.
16) Your musical projects:
(Vos projets ?)
I am currently recording and writing a new album
Plus sur Mick Abrahams en cliquant ICI