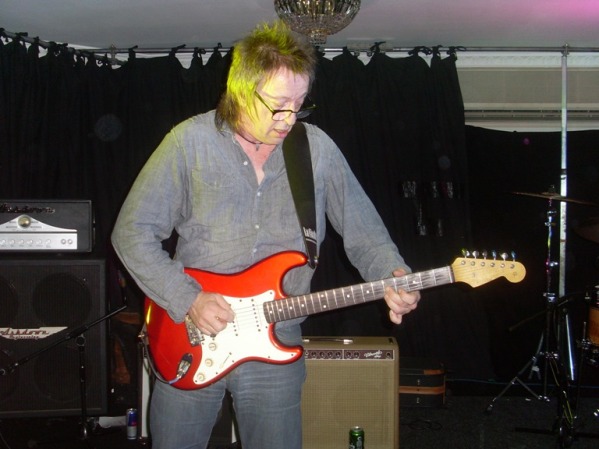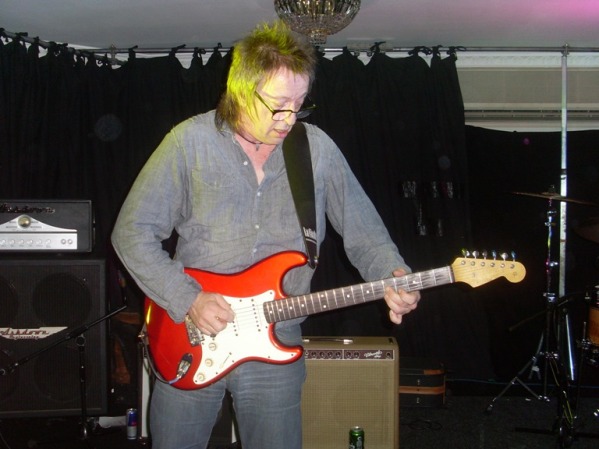 John Phillip Cawthra aka
Gypie Mayo
(24 juillet 1951 – 23 octobre 2013)
Dr Feelgood drummer Kevin Morris said: "Gypie was a tremendously talented and innovative guitarist who not only played in DF between 1977 and 1981 but also co wrote some of our best known songs including "Milk and Alcohol".
"He had been ill for some time but when I last spoke to him retained his great sense of humour.
"Truly a sad day for us all.
Record producer Blake Powell worked with Gypie Mayo for years.
He said: "He was a good friend of mine, and a really lovely bloke.
"John was a gentleman really.
"He was a very talented guitarist, his music was brilliant.
"This talent got him very well known in the rock/blues circle."(*)
(Tentative de Traduction) Kevin Morris, batteur du Dr Feelgood, a déclaré: "Gypie était un guitariste extrêmement talentueux et novateur qui a non seulement joué pour Doctor Feelgood entre 1977 et 1981, mais il a également écrit certaines de nos chansons les plus connues, notamment" Milk and Alcohol ".
"Il était malade depuis quelque temps, mais la dernière fois que je lui ai parlé, il avait toujours son grand sens de l'humour.
"Vraiment un jour triste pour nous tous.
Le producteur de disques Blake Powell a travaillé avec Gypie Mayo pendant des années : "C'était un bon ami, et un type vraiment charmant, un vrai gentleman.
"C'était un guitariste très talentueux, sa musique était brillante."