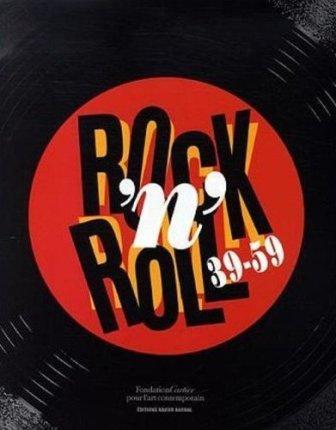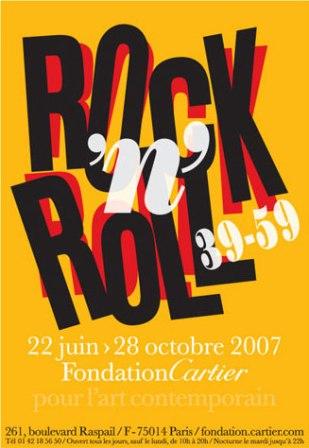 Quel est le seul endroit de Paris où, jusqu'au 28 octobre, vous pourrez voir :
– la Gibson (J.45, 1943) acoustique de Buddy Holly,
– l'Harmony Silverstone (Stratophone 1953) de Carl Perkins,
– la Martin (D18, 1942) de Presley,
– une Cadillac à faire pâlir les Continentals Kids (Flash comprendra),
– des Wurlitzer et des Seeburgs authentiques,
– des photos de Presley, dont une séquence d'un érotisme ardent,
– le documentaire culte de Pamela Page et Patrick Montgomery "Rock And Roll: The Early Days" (qui passe en boucle)
– des affiches d'époque, des 33 1/3 rpm, des tas de pochettes d'époque,
– etc., etc. d'époque ?
Ne cherchez pas plus loin. C'est à la Fondation Cartier (*) qui présente une fantastique et étoupillante exposition sur un thème qui nous est cher : le rock tendance rock'n'roll. Et sur une période très ciblée : de 1939 à 1959. Où maccartisme et ségrégationnisme régnaient en parfait binôme hégémonique et discrétionnaire dans une Amérique du Nord totalement coincée dans son puritanisme obsessionnel.
L'arrivée de la télévision, ce miroir aux alouettes, l'apogée de la radio, la libération d'une jeunesse dont le pouvoir d'achat était immense, des teenagers qui étaient à 20 000 lieues des contingences économiques et du chômage, le cross-over naissant : tout concourrait à l'explosion de ce formidable melting-pot économico artistique qu'est le rock, qui allait poser les conditions d'une culture nouvelle, totale, voire radicale.
Dans un premier temps, le parcours montre très bien tous ces éléments sociaux, économiques et politiques. C'est rare, très rare, trop rare, voire unique dans une expo consacré au genre. C'est ce qui en fait toute son exceptionnelle crédibilité.
Puis, un deuxième temps, interactif celui-là. Des bornes dédiées aux façonneurs et autres emblèmes qui, à un degré ou un autre, consciemment ou non, sont parvenus, petit à petit, à concevoir la négation musicale du grand rêve américain.
Charlie Christian, Lionel Hampton, T-Bone Walker, Amos Millburn, Muddy Waters, Hank Williams, Big Joe Turner laisseraient la place à Bill Haley, Bo Diddley, Little Richard, Chuck Berry, Buddy Holly, Elvis Presley, Gene Vincent,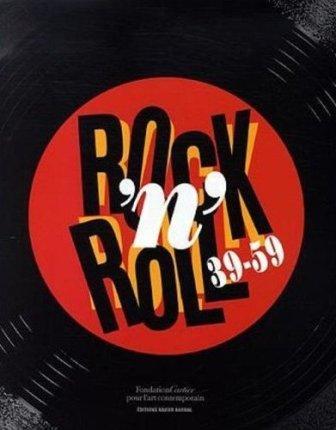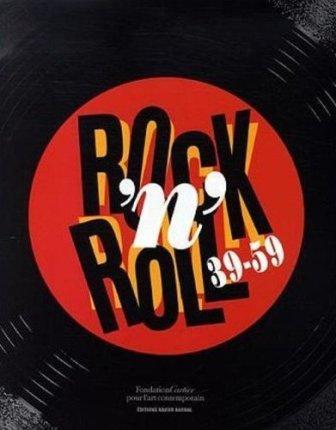 Carl Perkins. Tous ont en dénominateur commun de ne pas avoir appris la musique et la guitare dans les livres ou, pire encore, dans les conservatoires. Remarquez : au vu des conditions économiques dans lesquels ils ont vécu leur enfance, c'était quasi impossible !!!
Conséquemment, tous les courants séminaux sont là aussi : big bands, country, blues, boogie-woogie, gospel, rythm'n blues. Et, influence énorme sur la jeunesse européenne d'après-guerre, le jazz.
Leur fils sera un mélange tutti frutti passé au shaker, pas à la cuillère, pour être désigné comme LA musique du diable, anathème qui était jusqu'alors réservé au blues.
Tout est en place pour annoncer un bouleversement profond : la prise de conscience politique de la jeunesse américaine aseptisée d'alors.
L'implication militaire des États-Unis dans le conflit vietnamien fera le reste.
Dès lors le "Rock'n' Roll" devient "Rock".
Ouèche
Prof.
PS : L'expo a ouvert ses portes au public le 22 juin, un jour après l'horrible et horripilante fête de la musique. Ca la rend encore plus convaincante.
(*) "Rock'n' Roll 39-59′, [Fondation Cartier], 261, boulevard Raspail, Paris-14e. Tél. : 01-42-18-56-50. Du mardi au dimanche, de 10 heures à 20 heures, nocturne le mardi jusqu'à 22 heures. Jusqu'au 28 octobre. (7,50 € l'entrée, et en plus on vous offre un CD 4 titres !!!).

Enregistrer
Enregistrer