PLay LiST JuiLLeT – aoûT – SePTeMBRe 2017
Oct 8th, 2017 | By
Hal Véole
| Category:
PLay LiSTS
,
Tôô FoR THe CHôôZe !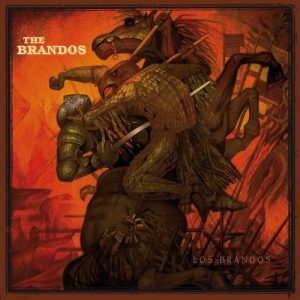 Oui, enfin ! Les incomparables play-lists trimestrielles de Bop-Pills (Beebopine All The People) sont de retour.
Le principe est inchangé : privilégier l'éclectisme et la guitare qui sont nos deux credo.
Pour les disques, il s'agit de partager nouveautés plus ou moins récentes et antiquités plus ou moins archaïques.
Démarche identique pour les livres, sauf que pour ceux-ci on frise la sur-inflation de nouveautés écrites par "tous ceux qui y étaient". Alors la sélection est plus rigoureuse et fait l'objet de moult tours de table. Dans tous les cas, nos choix sont totalement indépendants puisque ne nous sommes liés en aucune manière aux maisons de disques ou d'éditions.
Sur nos platines et nos étagères ces trois derniers mois : Reverend Peyton, The Saints, Los Lobos,  Glen Campbell (et pour cause, hélas), Ronnie Dawson, Link Wray, Joe Jackson, Adam & The Ants, The Clash, Aretha Franklin, John Mellencamp & Carlene Carter, The Brandos (extrait du nouvel album sur lequel nous reviendrons très prochainement), Calvin Russell, Sonny Landreth, The Fabulous Thunderbirds, Little Charlie & The Nightcats, Bob Dylan, Neil Young, The Meteors, Ritchie Ramone, Jerry Nolan. Ainsi que James McBride, Robert Greeenfield, Steve Jones, David Ritz, Pierre Lemarchand et Jacques Thorens

UN MORCEAU PAR ALBUM

LES POCHETTES DES ALBUMS

BABILLARDS

Enregistrer
Enregistrer
Enregistrer
Enregistrer
Enregistrer
SuGGeSTioNS Du PRoFeSSoR